The CTE construction class at Siuslaw High School is selling Adirondack chairs. Contact Clint Tatum at 541-902-7436 or
ctatum@siuslaw.k12.or.us
to order yours.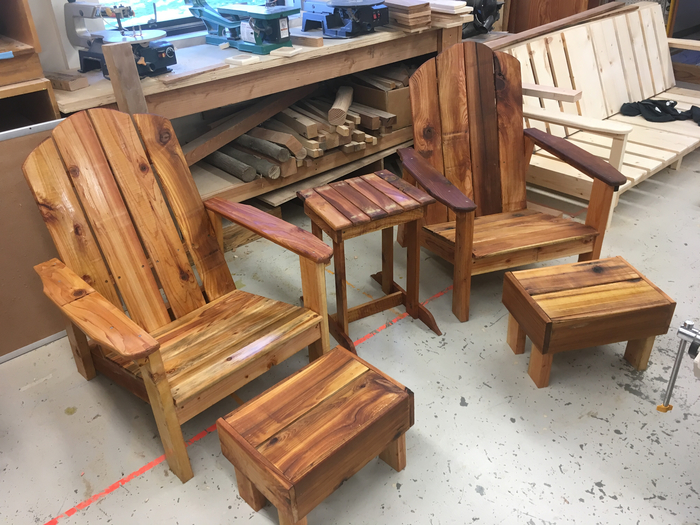 If you are interested in contributing to the Food Backpack for Kids Matching Campaign or the Siuslaw Education Foundation with fundraising efforts thru Amazon Smile or Fred Meyer Rewards Program, detailed notes can be found at
http://bit.ly/Co_Ed_partners

About 35 minutes to kick off! See you at the field. Go VIKS

Reminder - There are no Early Release Fridays this school year. The school day ends at regular time on Fridays; the Elementary school at 2:50pm, Middle & High Schools at 3:10pm. Thank you!

A little foggy out, but a great day to start the 2018-19 school year! Grades 1-12 officially start today.

All students can receive both free breakfast & lunch during the month of September. Please see the NEWS feed or the building Facebook page for full details.

Twitter is one more way to keep up with announcements across the district. Please make sure to follow @SesVikings for the elementary school, @SiuslawMS for the middle school, @SiuslawHSViking for the high school & @Siuslaw97J for district wide messages! Thank you!

All registration details for each building are on the website at
www.siuslaw.k12.or.us
- the updated website is designed for mobile devices, so make sure to download the app today!

New website will convert in late July... Please stay tuned!
Also, be sure to check out our new Android and iOS apps!
Welcome to our new website!