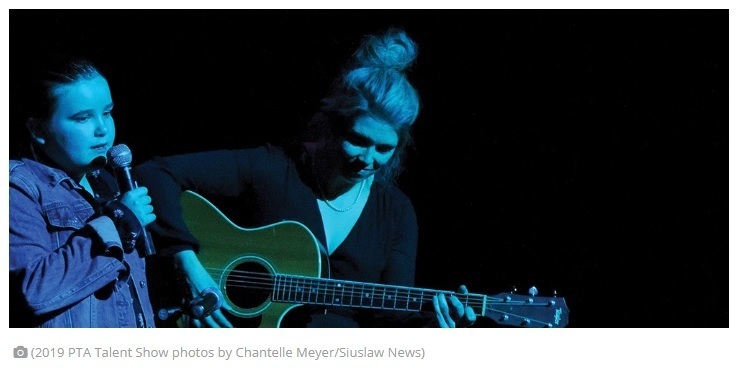 2020 Florence PTA Talent Show
Brian Grove
Monday, February 10, 2020
Florence Community PTA hosts the "Brave Kids" annual Talent Show this February to showcase the diversified talents of Siuslaw students.
The PTA Talent Show will be held on Wednesday and Thursday, Feb. 26 and 27, at 6 p.m. at the Florence Events Center.
Tickets are $2 per person or $5 per family. All proceeds go to the Florence Community PTA.
Tickets can be purchased in the Siuslaw Elementary School Office the week of the shows or at the door.
Two of our Middle School students will be performing. 6th grader Grace Dotson will perform in the Talent Show on Wednesday, Feb 26th. 8th grader Isabella Ramirez will be performing both nights, Wednesday and Thursday, Feb 26th and 27th.
"We emphasize that it is the 'Brave Kids' Talent Show because it's all about being brave," said Siuslaw Elementary music teacher Amanda Sarles.
"Siuslaw School District does not endorse or sponsor the activities and/or information contained in community flyers." Policy KJA
http://policy.osba.org/siuslaw/KL/KJA%20D1.PDF