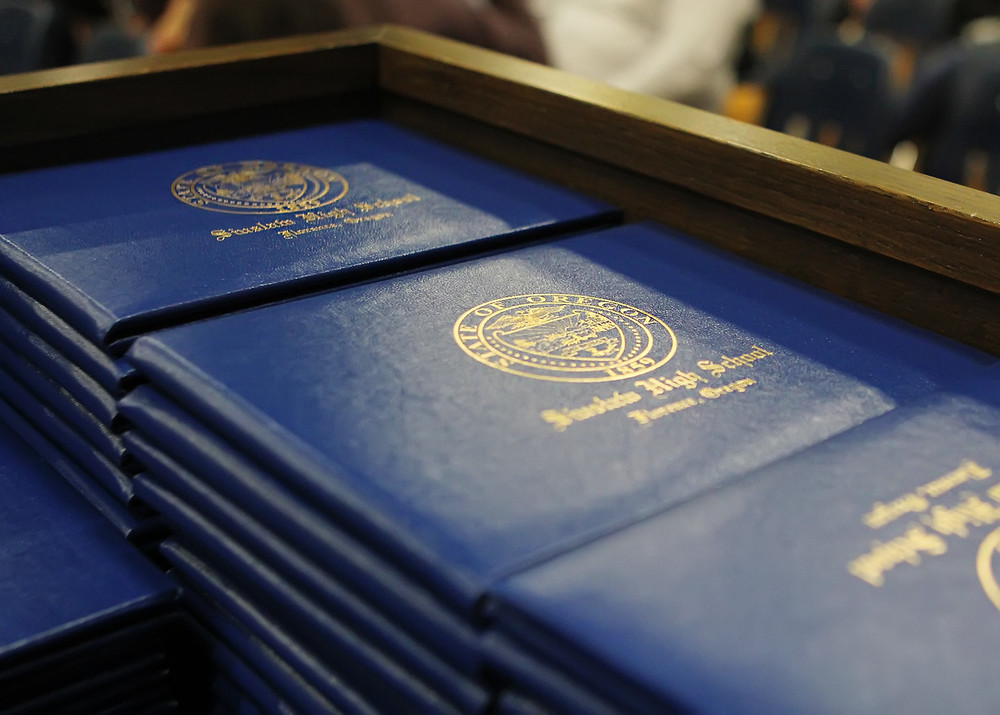 Siuslaw High School Graduation - June 5th at 6:00pm
Kerri Tatum
Thursday, May 07, 2020
Good morning Siuslaw Community,
As promised, we have an update on our 2020 graduation ceremony. We met with the senior student leaders on Tuesday and we worked out a plan. The day will start with a car parade at 12:00pm on Friday, June 5th. The route and details will follow once they have been finalized. Since health guidelines prevent a typical gathering, this will be a great opportunity to cheer on this senior class. We will hold our commencement ceremony on the football field at 6:00pm.
In order for us to be able to have an in person ceremony, we must follow strict social distancing guidelines. Unfortunately those will require some sacrifice from the community. We are required to stay below 24 people in any gathering. In order to maintain a safe number, three graduates will be scheduled every five minutes. This staging will result in an overall ceremony time of approximately two and a half hours and will allow students and their families to still have time for individual celebrations at home, both before and after graduation. Each graduate will be allowed to have no more than four people accompany them into the stadium area. We will be able to live stream the commencement and will provide the link well ahead of time so other family members and the community can watch remotely.
We will have our senior class president read the names of graduates, they will walk across the stage to receive their diploma, exit the stage and can take pictures with their family and cycle through approximately ninety students. This ceremony will take approximately two and a half hours to complete. Timing will be critical and everyone will need to be quick and efficient so that every single senior has the same opportunity to walk across the stage and receive a diploma. We will have two photographers at the ceremony and will post the pictures to our website as in years past.
Also, as previously announced, seniors can pick up their graduation announcements while gathering up their personal belongings thru Friday, May 8th. If these pick up dates during this week don't work, please email me to make other arrangements. The schedule is posted on the high school website. Caps and gowns have not been delivered yet, we will communicate with seniors when they arrive.
We will be working with our seniors to finalize details for June 5th. Thank you for all of the love and support you have shown this class.