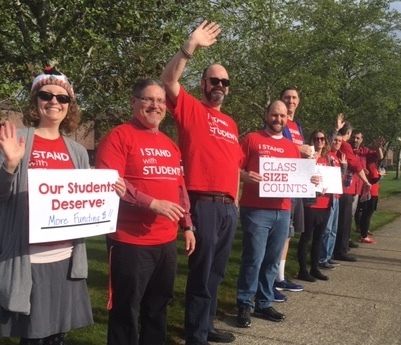 Red For Ed!
Andy Grzeskowiak
Tuesday, May 07, 2019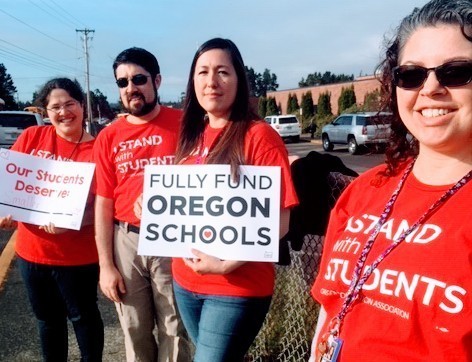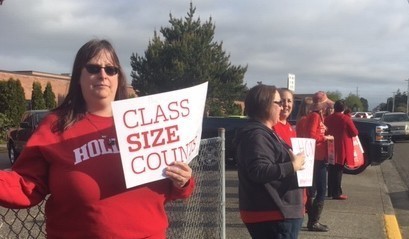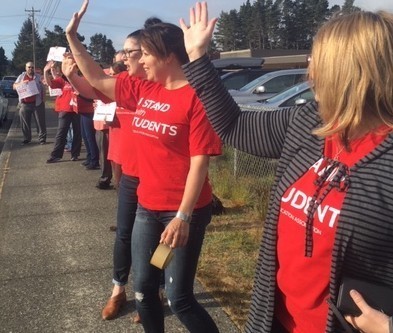 "Red For Ed" – May 8th
Support Siuslaw Schools & Public Education
On Wednesday May 8th you may notice teachers and staff of the Siuslaw School District lining Oak Street in the morning greeting students, parents and visitors to campus. In addition to the 'Oak Street Morning Greeting', some teachers will walk to either Nosh or Abby's, after school hours, to participate in a grade-in. As part of a state-wide campaign to bring awareness and support for funding reform in the state of Oregon, educators in this district have chosen these actions to highlight such needs.
All Siuslaw schools will be in full operation on Wednesday May 8th; all classes, games, events and activities will occur as scheduled. As reported in the news or social media, other school districts around Oregon are closing their doors or modifying operations due to teacher walk-outs. Knowing the value of our schools to the Florence community, the members of the Siuslaw Education Association have elected to participate in the 'Oak Street Morning Greeting' with educators dressed in symbolic red shirts rather than joining protests at the state capitol.
After school from 4:30 to 5:30 pm, you may also see teachers around town in our red shirts at a 'grade in' event. Teachers will be gathering at local establishments to grade papers, write lesson plans, or perform some other planning work. If you have any questions, please feel free to come by our table and ask us how you can help in supporting our students.
The members of the Siuslaw Education Association would like to thank the community for their unwavering support of our schools over the years.
See you on Oak Street tomorrow!