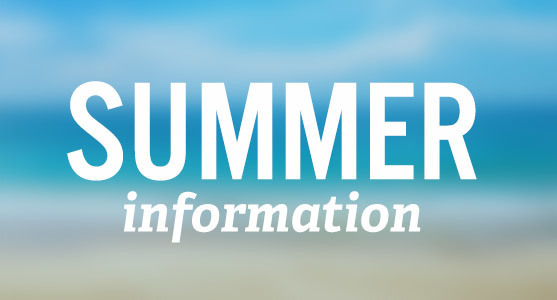 Summer Information
Siuslaw High School
Wednesday, June 12, 2019
The Siuslaw High School Office will be closed June 21st through August 11th. For immediate assistance, please contact the Siuslaw School District Office at 541-997-2651.
For assistance with transcripts during the summer, please complete the Siuslaw High School Transcript Request Form. Summer transcript requests will be processed on 6/18, 7/2, 7/16, 7/30 and 8/13.
Siuslaw High School Photo Locker Days will be August 13th and 14th from 8:30-3:00. You can register for classes, pay fees, get your schedule, take your school picture and choose your locker that day. Please plan to attend!
Summer events including sports camps can be found on our SHS Events Google Calendar.