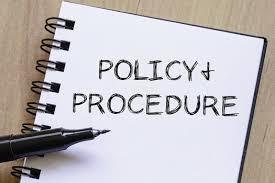 Policy Review Committee Position Open
District Office
Tuesday, September 17, 2019
The policy review committee provides an ideal forum for citizen involvement in keeping policies relevant and current. The committee usually meets monthly and will conduct an ongoing review of existing policies and make recommendations for amendments to the policies. The committee also recommends the adoption of new policies and the elimination of policies that are no longer relevant. The superintendent will present committee recommendations to the Siuslaw School District Board of Directors who have the final authority in the adoption of board policy.
2019 -2020 meetings are tentatively scheduled for the following dates at 10:15AM: September 24, October 22, November 26, January 28, February 25, March 24, April 28 and May 26.
To be considered for appointment to this committee, please complete this form and return it to the Siuslaw School District Office, 2111 Oak Street, Florence, Oregon 97439. Positions are open until filled. Apply today!

Please contact Vonnie McClellan, Executive Assistant, with any questions or call the district office at 541-997-2651.