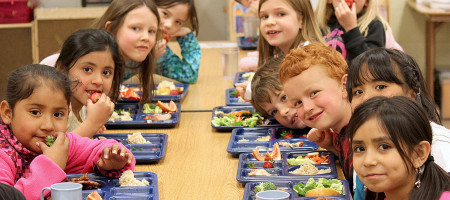 Free meals at school for September!
District Office
Tuesday, September 04, 2018
For the month of September all students are eligible to receive both free breakfast and lunch during the school day!
As the district evaluates the status of our potential Community Eligibility Provision, free meals during the school day for all students is one of the ways to increase student participation in the food service program.
Beyond reduced or free school meals, completing the free or reduced meal eligibility paperwork may also qualify students for reduced fees or free services for the SAT, ACT and Advanced Placement Exams at the high school level.
An online application through the Oregon Department of Education is available at ODE On-line Meal Applications.
Paper copies of the application for free or reduced meals can be downloaded at Meal Applications.